Find out how you can get your property noticed by more international buyers through our premium Featured Listings.
7th Heaven Properties' Featured Listings ensure your property for sale in the Caribbean gets even more exposure and attention from potential buyers around the world.
Contact us to discuss how you can upgrade to a premium Featured Listing.
Features
In addition to a Standard Listing on our website 7thHeavenProperties.com, Featured Listings are supported by extra marketing activities to help your listing stand out from the crowd.
Featured Listings can be supported by a dedicated promotional e-mail to our global network of investors.
Featured Listings can also supported by a range of highly targeted social media and search engine marketing activities.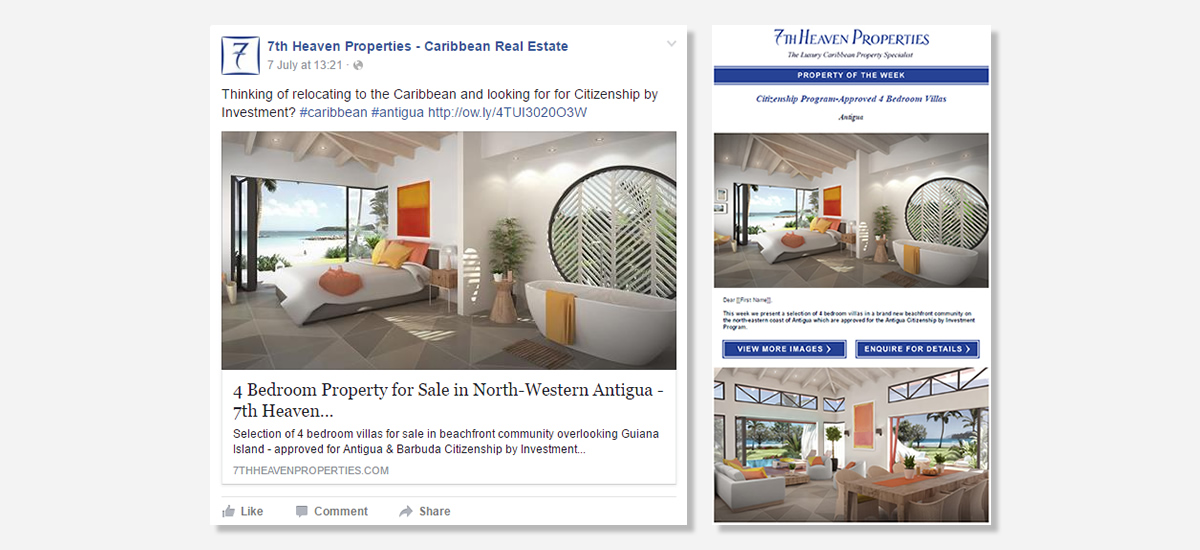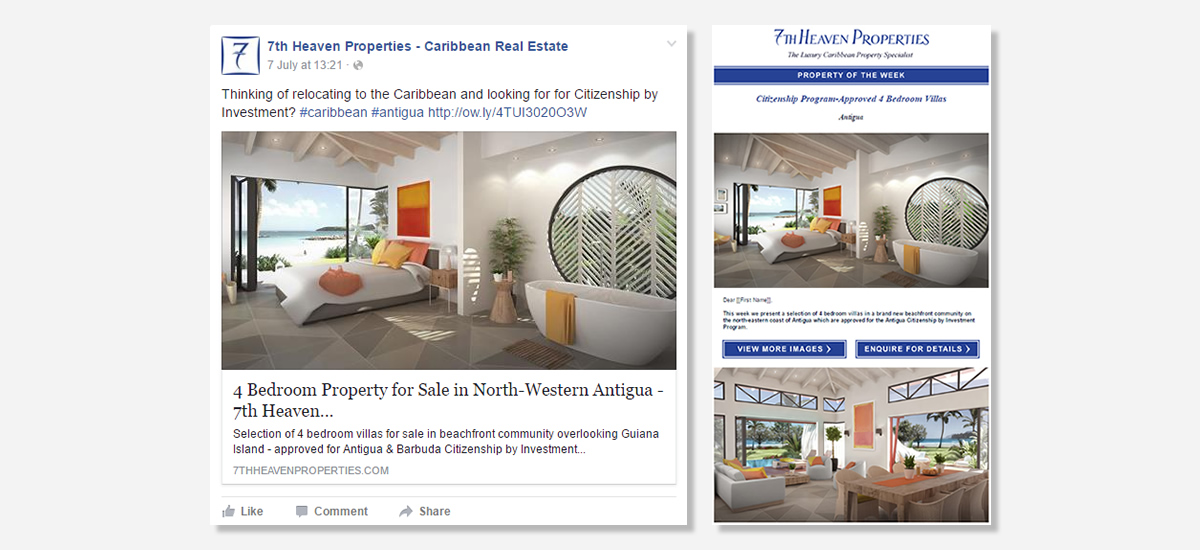 Benefits
7th Heaven Properties' Featured Listings can deliver:
Greater exposure for your property to international buyers with an interest in luxury Caribbean real estate.
Increased visibility to help ensure buyers notice your property first.
Helps to deliver more leads from potential buyers.
Sign Up Now
Contact us now to sign up for 7th Heaven Properties' Featured Listings and start to benefit from Featured Listings right away.