Interested in how to obtain citizenship of Grenada? Discover the details of the application process, costs and benefits of Grenada's citizenship program.
Grenada Citizenship-by-Investment
In an uncertain world increasing numbers of people are applying for a second citizenship for themselves and their families. A second passport can provide greater freedom to travel internationally, peace of mind and financial benefits. If you have are thinking about applying for second citizenship, Grenada could be an option for you to consider.
Grenada operates a Citizenship by Investment Programme which enables qualifying investors to apply for full citizenship in exchange for a significant investment in the nation's economy. There are several approved investment routes available to investors including an investment in an approved real estate project. As experts in Caribbean real estate, 7th Heaven Properties can introduce you to investment opportunities which are officially approved for the real estate route of the Grenada Citizenship Program.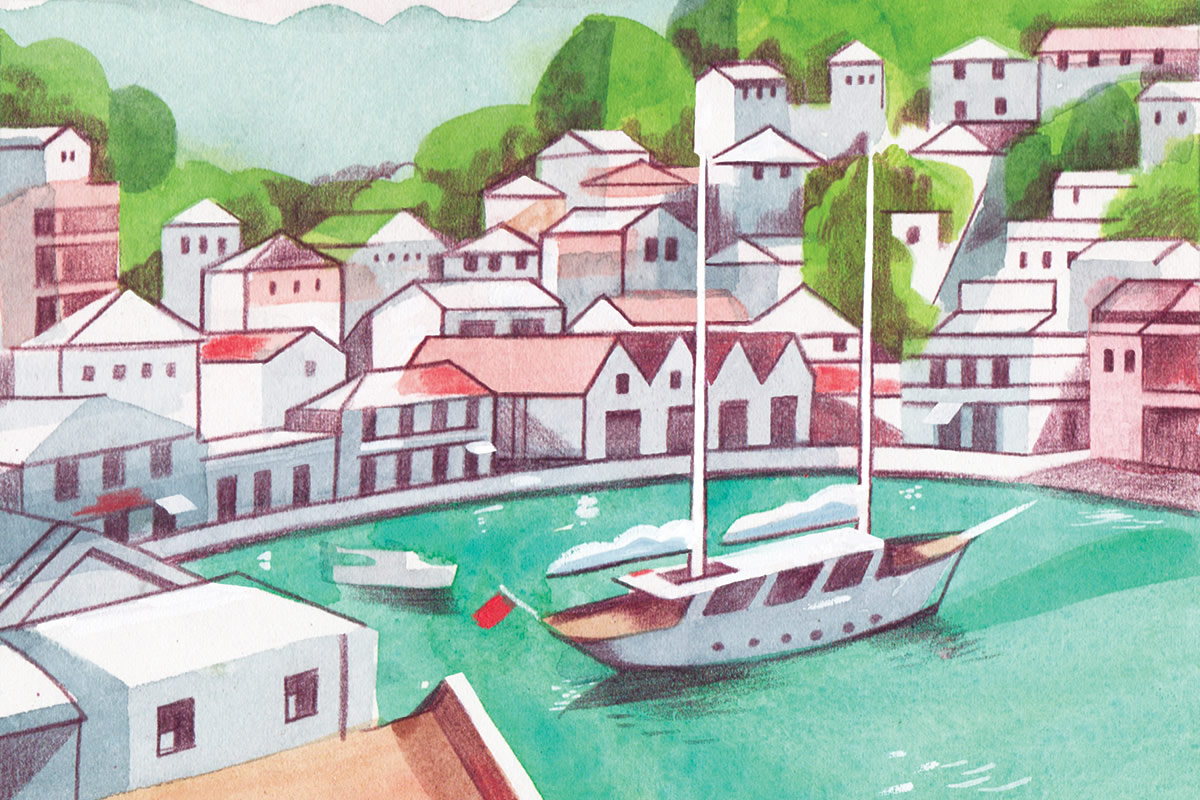 Overview of the Citizenship by Investment Programme
In 2013 Grenada re-launched a Citizenship by Investment Programme which offers eligible applicants full citizenship in exchange for an investment of at least $350,000 USD in Grenada real estate.
Several of our property listings are approved projects under the CIP program.
What are the Benefits of Grenada Citizenship?
Successful applicants of the Grenada Citizenship by Investment Programme and family members of applicants (where relevant) are granted full citizenship of Antigua & Barbuda which entails a range of benefits, as follows:
Travel benefits: Passport offering access to 135+ countries without challenging visa requirements.
Tax benefits: No income tax, wealth tax or inheritance tax.
Right to live and work in Grenada. N.B. Successful applicants are not actually required to permanently reside in Grenada but the option is available.
Opportunity for E2 Visa treaty with the USA.
Rights and privileges of citizenship of a Commonwealth country in the UK and other Commonwealth countries.
Who is Eligible? Qualification Requirements
The eligibility requirements for Grenada's Citizenship Programme are outlined in the Grenada Citizenship by Investment Act, 2013.
To qualify for Grenada's Citizenship by Investment Programme, applicants are required to make a significant financial contribution to the country via 1 of 2 routes as follows:
An investment of $350,000 USD in an approved Grenada real estate project. You can search our Grenada real estate listings for approved properties in Grenada.
A non-refundable contribution of $200,000 USD to the National Transformation Fund (NTF).
How to Apply? The Application Process
Decisions on applications for citizenship of Grenada are typically made within 3-4 months of submission of the application form.
The application process for the real estate route of the programme involves the following steps:
Enter into an investment agreement with the developer of an approved real estate project.
Transfer full investment and all associated fees to an escrow account controlled by an attorney in Grenada.
Submit application form in full together with required documents (including birth, marriage, military certificates).
Receive government approval followed by the issue of CBI naturalization certificate.
Passport application is submitted and passport distributed.
What are the Costs? Citizenship by Investment Program Application Fees
Real estate purchase: US$350,000
Government fee for family of 4: US$50,000
Due diligence investor: US$5,000
Due diligence spouse: US$5,000
Application for family: US$6,000 (US$1,500 per person)
Local Agent fee investor: US$10,000
Local Agent fee spouse: US$1,000
Local Agent fee children: US$2,000 (US$1,000 per child)
Processing investor: US$1,500
Processing spouse: US$1,500
Processing children under 12: US$1,000 (US$500 per child)
Passport fee: US$1,000 (US$ 250 per person)
Total investment: US$434,000*