Interested in how to get citizenship of Grenada? Discover the details of the application process, costs and benefits of the Grenada Citizenship by Investment program.
Grenada Citizenship by Investment – The Ultimate Guide
In an uncertain world increasing numbers of people are looking for the security of a second citizenship for themselves and their families. A second passport can provide greater freedom to travel internationally, peace of mind, as well as financial benefits. Several Caribbean island nations offer citizenship to eligible applicants including the island of Grenada.
We put together this guide for investors wondering how to get citizenship of Grenada and considering applying for the island's Citizenship by Investment Program. The Grenada Citizenship by Investment Program enables qualifying investors to apply for full citizenship in exchange for a significant investment in the nation's economy. There are several approved investment routes available to investors. Our guide covers all aspects of the program from eligibility requirements, investment options and application costs through to the benefits of citizenship.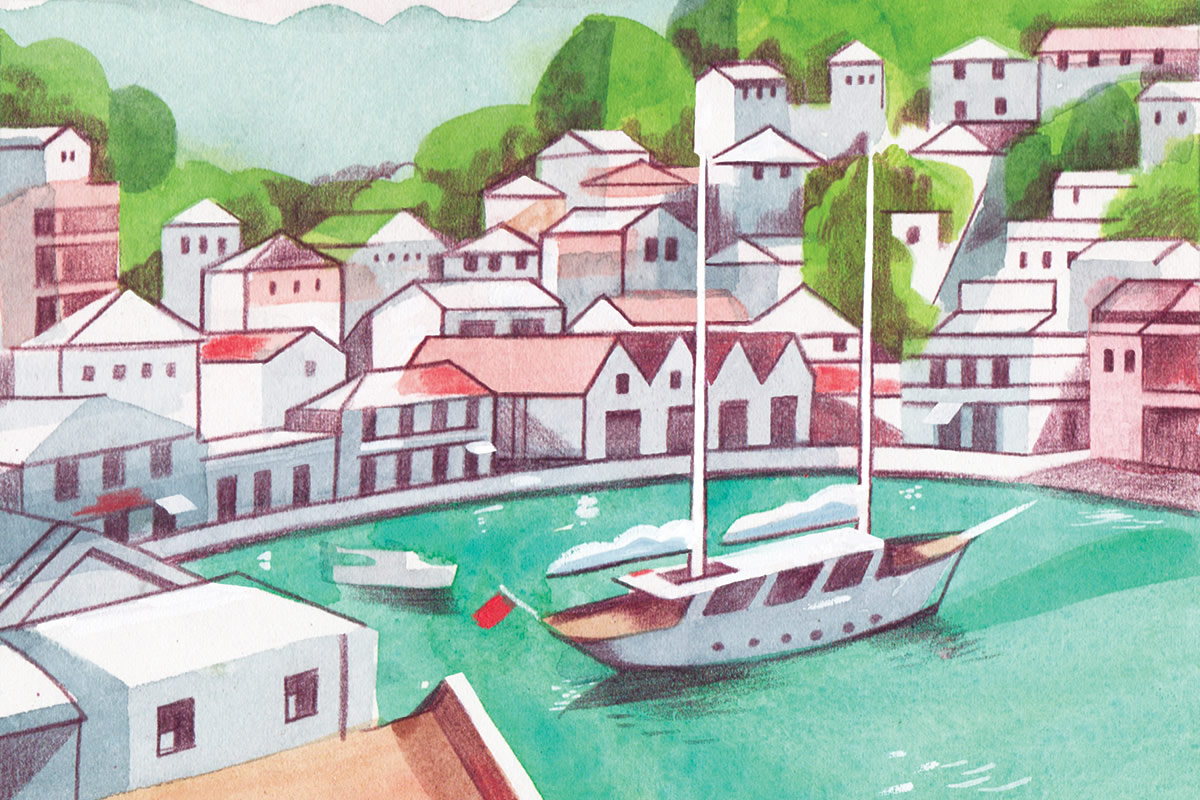 Find Out More About the Grenada Citizenship by Investment Program
Overview of the Grenada Citizenship by Investment Programme
In 2013 Grenada re-launched a Citizenship by Investment Programme which offers eligible applicants full citizenship in exchange for an investment in a designated real estate project or a financial contribution.
Benefits
The Grenada Citizenship by Investment Program offers several benefits to applicants as follows:
Full Citizenship for Life
Successful applicants become full citizens of Grenada with the right to live and work on the island and in other Caricom (Caribbean Community) countries. Grenadian citizens also enjoy all the rights and privileges of citizenship of a Commonwealth country in the UK and other Commonwealth countries.
No Residency Requirement
Successful applicants are not required to permanently reside in Grenada but the option is available.
Visa-Free Travel Worldwide
Successful applicants receive a Grenadian passport which offers visa-free or visa on arrival access to approximately 140 countries worldwide, including the EU and the UK.
USA E-2 Visa
Grenada is the only Caribbean island with a citizenship program offering a path to eligibility to apply for the USA E-2 Visa which allows successful applicants to live and operate a business in the USA.
Attractive Tax Regime
An attractive tax regime offers freedom from inheritance tax, capital gains tax and wealth tax.
Fast Track Application Process
Thanks to a straightforward application process you could receive your new passport in approximately 90 days.
Family-Friendly Program
The program allows for family members to apply together, including spouses, children, parents and grandparents of the main applicant.
Dual Citizenship Permitted
Grenada recognizes dual citizenship so there is no requirement under Grenadian law for applicants to give up their current citizenship.
Who is Eligible? Qualification Requirements
To be eligible for Grenada's citizenship program, the main applicant must be over 18 years of age, submit an application in accordance with the process and meet the minimum required investment levels of one of the investment options outlined below.
Investment Options
To qualify for Grenada's Citizenship by Investment Program, applicants are required to make a significant financial contribution to the country via one of the below routes. In addition to the investment, due diligence and government processing fees must also be covered by the applicant.
Real Estate Investment
An investment in a government approved Grenada real estate project: US $220,000 (N.B. the property must be held for a minimum of 5 years).
Search our Grenada Citizenship by Investment real estate for approved properties in Grenada.
National Transformation Fund (NTF)
A non-refundable financial contribution to Grenada's National Transformation Fund.
Main applicant: USD $150,000
Family with up to four members: USD $200,000
How to Apply? The Application Process
Decisions on applications for citizenship of Grenada are typically made within 3-4 months of submission of the application form.
The application process for the real estate route of the programme involves the following steps:
Enter into an investment agreement with the developer of an approved real estate project.
Transfer full investment and all associated fees to an escrow account controlled by an attorney in Grenada.
Submit application form in full together with required documents (including birth, marriage, military certificates).
Receive government approval followed by the issue of CBI naturalization certificate.
Passport application is submitted and passport distributed.
Grenada Citizenship by Investment Real Estate
Searching for real estate approved for the Grenada Citizenship by Investment Program?Several of our property listings in Grenada are approved projects under the CIP program.
Several of the listings on our site are officially approved projects which means that an investment in to one of them provides eligibility to apply for citizenship of Grenada.
Search our Grenada Citizenship by Investment real estate options or contact us to discover your options.
What are the Costs? Citizenship by Investment Program Application Fees
Real estate purchase: US$350,000
Government fee for family of 4: US$50,000
Due diligence investor: US$5,000
Due diligence spouse: US$5,000
Application for family: US$6,000 (US$1,500 per person)
Local Agent fee investor: US$10,000
Local Agent fee spouse: US$1,000
Local Agent fee children: US$2,000 (US$1,000 per child)
Processing investor: US$1,500
Processing spouse: US$1,500
Processing children under 12: US$1,000 (US$500 per child)
Passport fee: US$1,000 (US$ 250 per person)
Total investment: US$434,000*