Interested in how to obtain citizenship of Dominica? Discover the details of the application process, costs and benefits of the Dominica Citizenship by Investment program.
Dominica Citizenship by Investment
In an uncertain world increasing numbers of people are applying for a second citizenship for themselves and their families. A second passport can provide greater freedom to travel internationally, peace of mind and financial benefits. If you have are thinking about applying for second citizenship, Dominica could be an option for you to consider.
Dominica operates a Citizenship by Investment Program which enables qualifying investors to apply for full citizenship in exchange for a significant investment in the nation's economy. There are several approved investment routes available to investors including an investment in an approved real estate project. As experts in Caribbean real estate, 7th Heaven Properties can introduce you to investment opportunities which are officially approved for the real estate route of the Dominica Citizenship Program.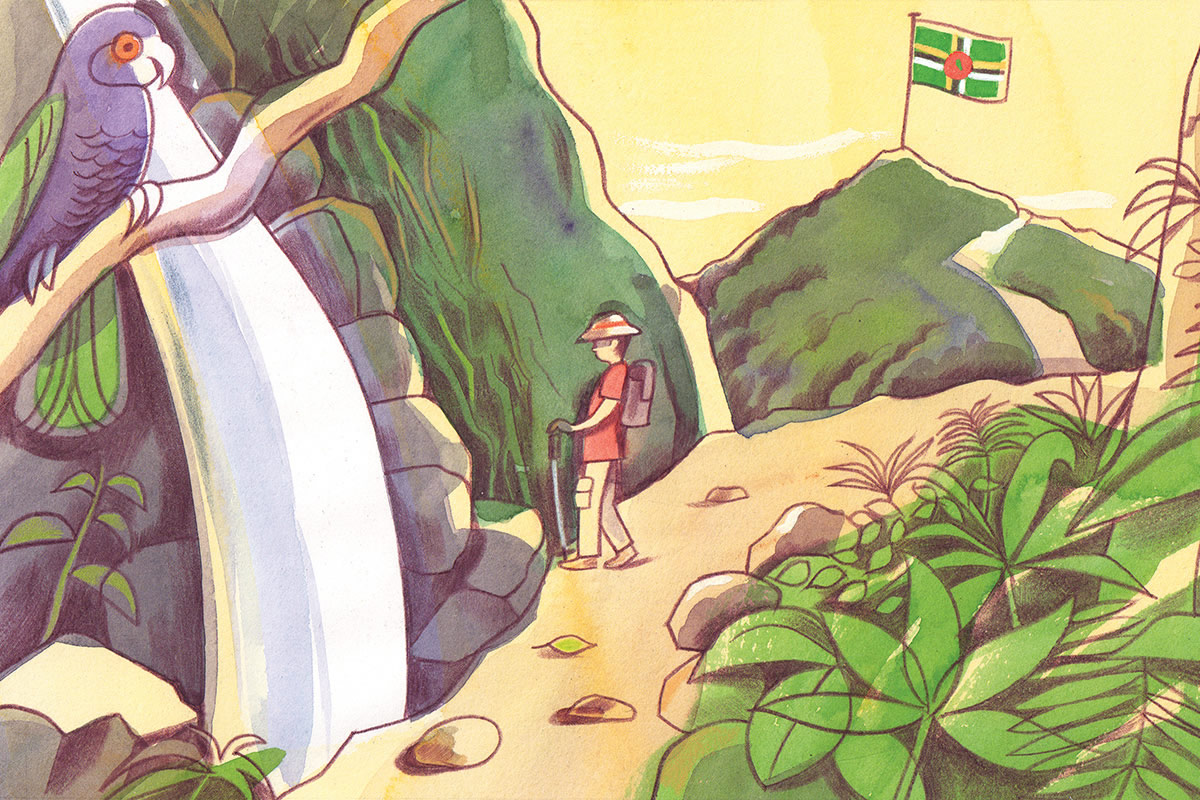 Overview of the Dominica Citizenship by Investment Program?
Since 1993 the Commonwealth of Dominica has operated a Citizenship by Investment Programme. Established in Dominican law, the Citizenship by Investment Programme enables eligible applicants to acquire full, legal citizenship of Dominica for both themselves and close family members via a contribution to the country's economy.
Management of the Citizenship program is overseen by the Citizenship by Investment Unit (CBIU) within the Ministry of Finance of Dominica.
Dominica Citizenship by Investment Real Estate?
Searching for real estate approved for the Dominica Citizenship by Investment Program?Several of our property listings in Dominica are approved projects under the CIP program.
Several of the listings on our site are officially approved projects which means that an investment in to one of them provides eligibility to apply for citizenship of Dominica.
Search our Dominica real estate listings or contact us to discover your options.
Dominica Citizenship Benefits?
Successful applicants of the Dominica Citizenship by Investment Programme and family members of applicants (where relevant) are granted full citizenship for life of Dominica which entails a range of benefits, as follows:
Travel benefits: Passport offering access to 115+ countries without challenging visa requirements, including the European Union, the Schengen region, the United Kingdom, Singapore, and Hong Kong.
Tax benefits: no wealth tax, gift tax, inheritance tax, foreign income or capital gains tax and no personal income tax for residents.
Right to live and work in Dominica. N.B. Successful applicants are not actually required to permanently reside in Dominica but the option is available.
Rights and privileges of citizenship of a Commonwealth country in the UK and other Commonwealth countries.
The ability to pass citizenship on to future generations by descent.
The opportunity to maintain dual citizenship if desired.
Complete discretion with regard to citizenship, ensuring that one's citizenship status is not reported to any third parties.
Who is Eligible? Qualification Requirements
To qualify for Dominica's Citizenship by Investment Program, applicants are required to make a significant financial contribution to the country via 1 of 2 routes as follows:
A minimum investment of US $2000,000 into an approved Dominica real estate project,
A minimum contribution of US $100,000 into the Government Fund.
How to Apply? The Application Process
The application process involves the following steps:
Select an Authorised Agent to make an application to the Citizenship by Investment Unit for citizenship of Dominica on your behalf. We can introduce you to Authorised Agents who can assist you with this.
Attend medical examination and complete all required forms which are to be submitted to the agent. If you are applying for citizenship under the real estate route of the program, you will also need to reserve via a sales and purchase agreement at this stage of the process.
Agent to submit all forms to the Citizenship by Investment Unit.
Citizenship by Investment Unit to conduct due diligence. Thereafter the Citizenship by Investment Unit will confirm whether the application has been accepted or not.
Make payment to the Government Fund or complete sale of property. The Citizenship by Investment Unit will issue the certificate of registration which can be used to apply for a Dominican passport upon receiving proof of payment/completion.
What are the Costs? Citizenship by Investment Program Application Fees
Non-refundable government processing fee of US $1,000 per applicant.
Government Fees for the real estate route only:
$25,000 USD for the main applicant.
$35,000 USD for the main applicant applying with up to 3 dependants.
$50,000 USD for the main applicant applying with up to 5 dependants.
$70,000 USD for the main applicant applying with up to 6 dependants.
Non-refundable due diligence fees required for both the real estate and the Government Fund options:
$7,500 USD for the main applicant.
$4,000 USD per spouse or any dependent aged 16+.
Additional fees:
Fee for Certificate of Naturalisation: US $250 per applicant.
Expedited passport issue fee: US $1,200 per applicant.